Glimmer Glass Circles come in 10", 12" & 15".
I offer an option of putting them on a rotating base so the
design can be turned. For a lazy Susan a protective resin is
poured on top to give it a glass like finish. They look beautiful
grouped together on a wall. We can create custom designs
and colors.

Click an image to view larger and rotate.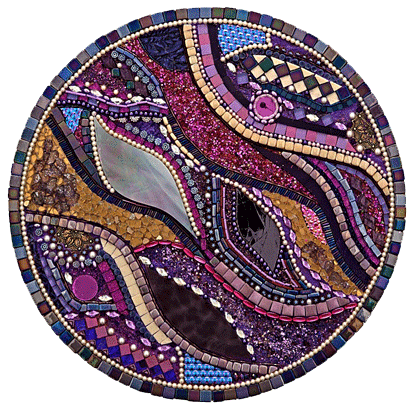 Photos by Eric Law, Color & Ink Studio Ltd.