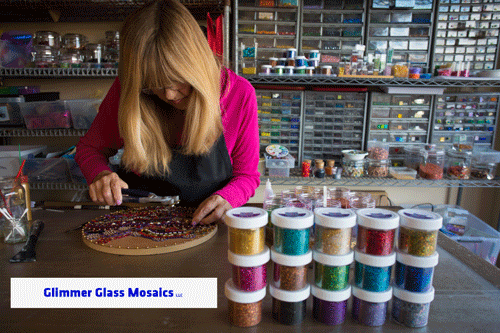 Jacqui Ridley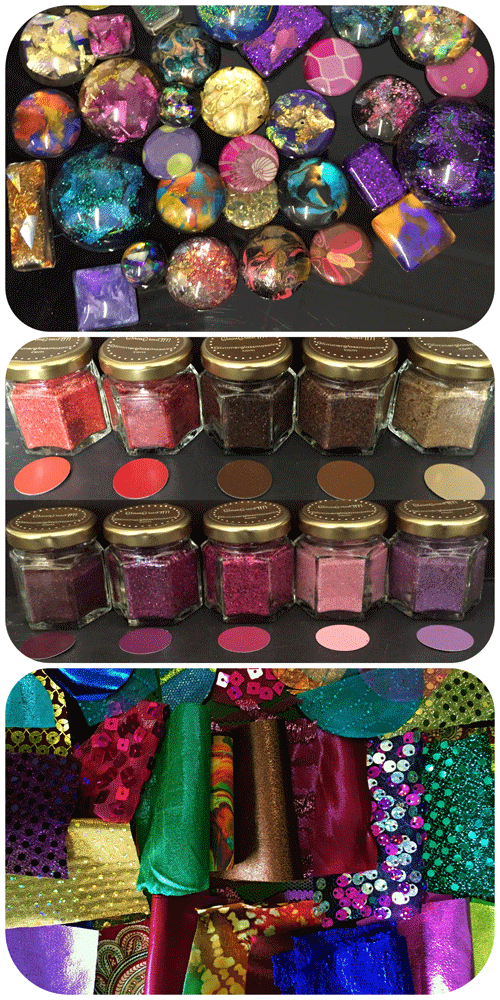 .

Artist Statement
Drawn to the work of modern quilters and contemporary embroidery artists, I began interpreting their ability to create with fabric and thread my own designs in mosaics. Incorporating glass, metal, vintage gems, fabric, beads and handmade jewels, my art is filled with varied textures and brilliant colors. Weaving my signature Glam Grout™ throughout my mosaics, these elements are further enhanced by my custom color combinations and textures. Glam Grout™ gives my mosaics an unexpected glimmer, and a unique perspective.
"The GlamGrout Story"
Not long ago, I too used traditional grout. When I developed a severe skin allergy several years ago, I was told by my doctors that grout might be the culprit and to stop using it. This lead me on the path of coming up with a replacement. I am excited to say that after many years of experimenting I have formulated my glues and GlamGrout.
I am happy to share this new and exciting process.