Glimmer Glass Mosaics have designed a
new concept in fine art! Movable Mosaics
allow you to change the tiles so you can
have "Art Your Way." Each 12'' Glimmer
Glass square contains nine individual tiles
with a magnetic backing on each one.
These tiles can be moved and rotated to
create endless design combinations.
The original design is numbered on the
back, but we want you to change the
design as often as you want. We make
each tile using a variety of glass, fabric,
metals (silver, gold, copper), vintage
rhinestones, beads, pearls, handmade
resin & glass gems and our signature
Glam Grout™.

Note: When changing the tiles, please do
it on a flat surface and not while hanging
on the wall.

LARGER SIZES ARE AVAILABLE
Click an image to view larger and
rotate.
Boredom is Not an Option
Same piece, different design!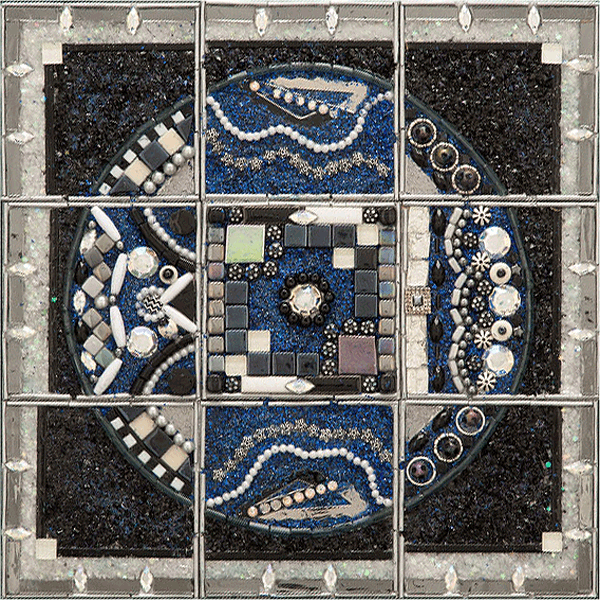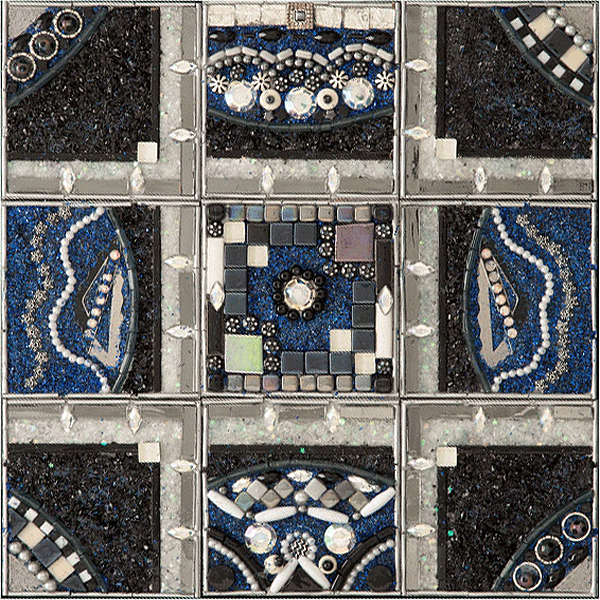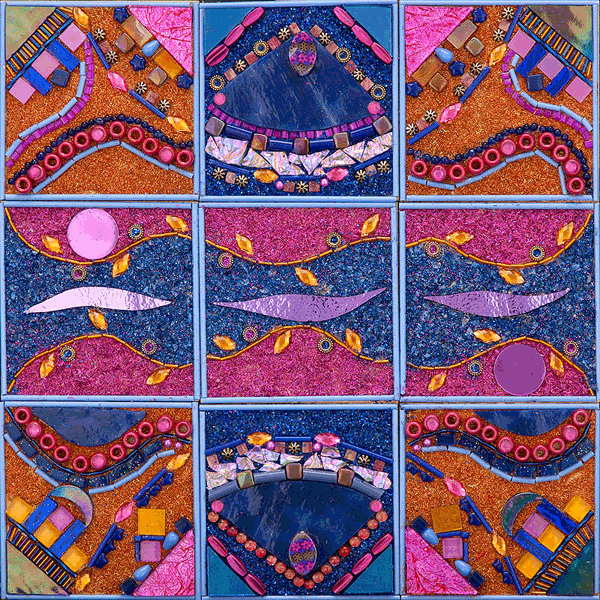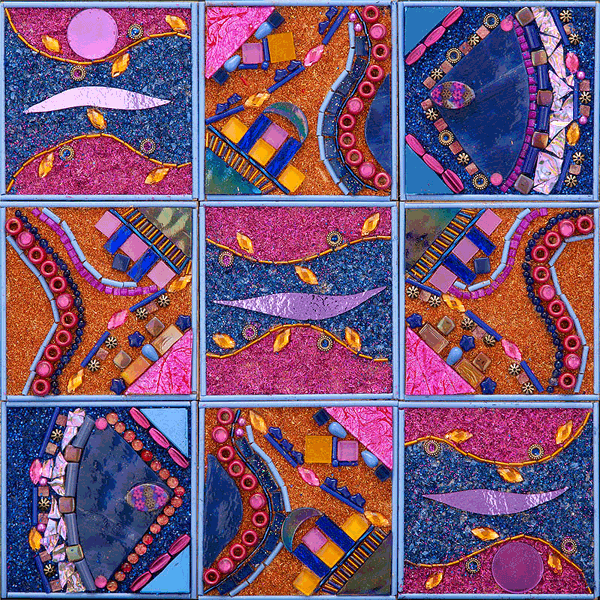 Photos by Eric Law, Color & Ink Studio Ltd.